If there's one annoying insect everyone in Utah is familiar with, it's the wasp. Wasps will build nests in and around homes and commercial buildings. They're social insects and live in colonies with a queen, workers, and drones. If you spot one wasp, there are likely hundreds more nearby.
Although wasps can be aggressive, they will sting if threatened. Wasp stings are not usually serious; however, they can be extremely painful. Additionally, if you're allergic, multiple stings could be life-threatening. If you have a wasp infestation, don't risk getting stung! Call in the experts at Nature's Balance to help make your property safe again.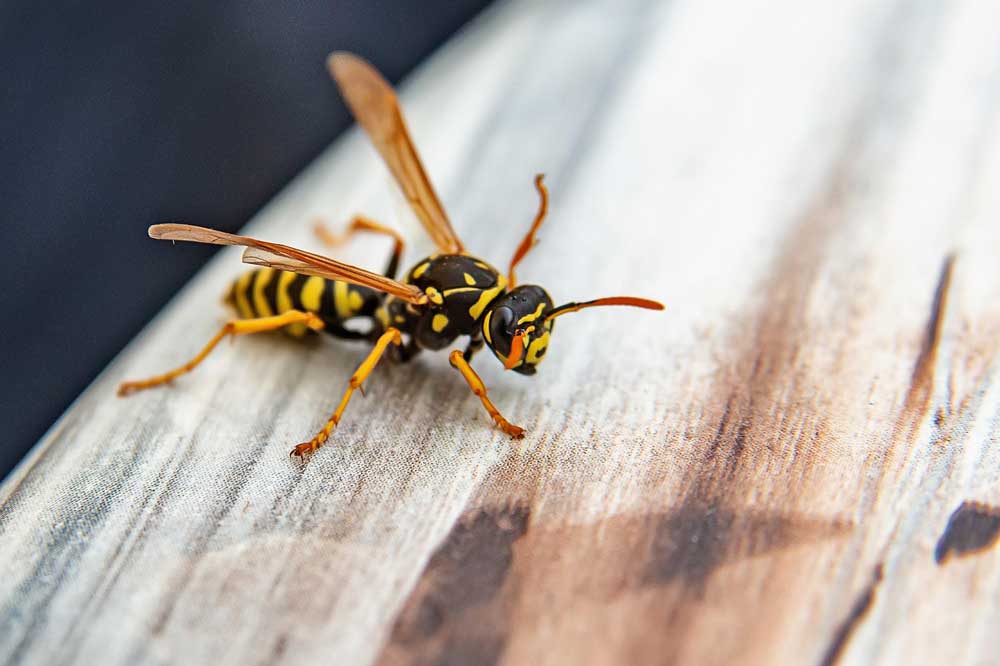 What do I need to know about wasps?
There are many varieties of wasps, but the paper wasp is most common in Utah. They look similar to bees, hornets, or yellowjackets. However, wasps are smaller and are black with stripes of yellow, orange, or red. Wasps are predators of honeybees, so beekeepers are often concerned about their presence.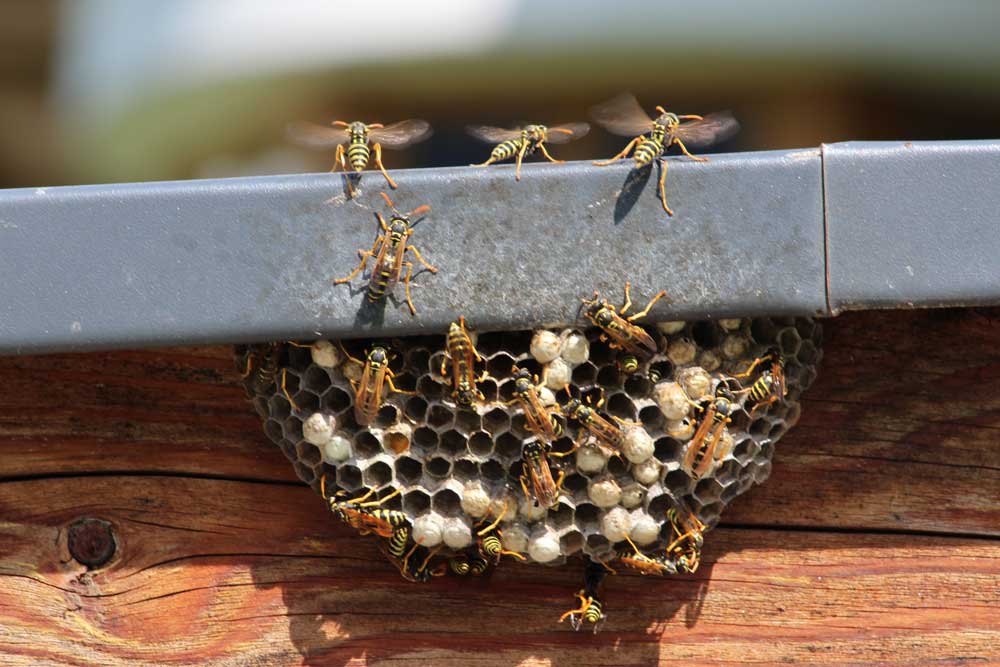 Wasps create nests made of a paper-like material, filled with small holes in which they lay their eggs. They build nests anywhere that is hot and protected from the elements, such as roof overhangs, gutters, picnic tables, and sheds. Metal swing sets and playground equipment are favorite hangouts for wasps because of the small holes that allow them to enter and exit easily. Wasps are also attracted to areas with water, sugary foods and drinks, uncovered garbage cans, or smaller insects to prey upon. Wasps become fiercely aggressive when threatened by someone approaching their nest.
Nearly every home in Utah has at least one wasp nest somewhere nearby. If left untreated, a single small nest can become a big problem. The best time to take action against wasps is in the early spring before their nests are too large. However, Nature's Balance Pest Control can step in at any time to eliminate your wasp problem.
Eco-Friendly Wasp Control Services
Although some wasp nests can be handled by the homeowner, it's generally advised to seek assistance from a professional if you come across a wasp nest that is larger than your fist. If the problem is recurring, or if there are many nests in the same area, call Nature's Balance.
Nature's Balance Pest Control proudly serves Midway, Heber, and the surrounding areas. We're Utah's one-stop shop for responsible pest control, serving Kamas, Coalville, Orem, and all of Wasatch, Salt Lake, and Summit counties. We're locally owned and operated and regularly serve residential and commercial clients.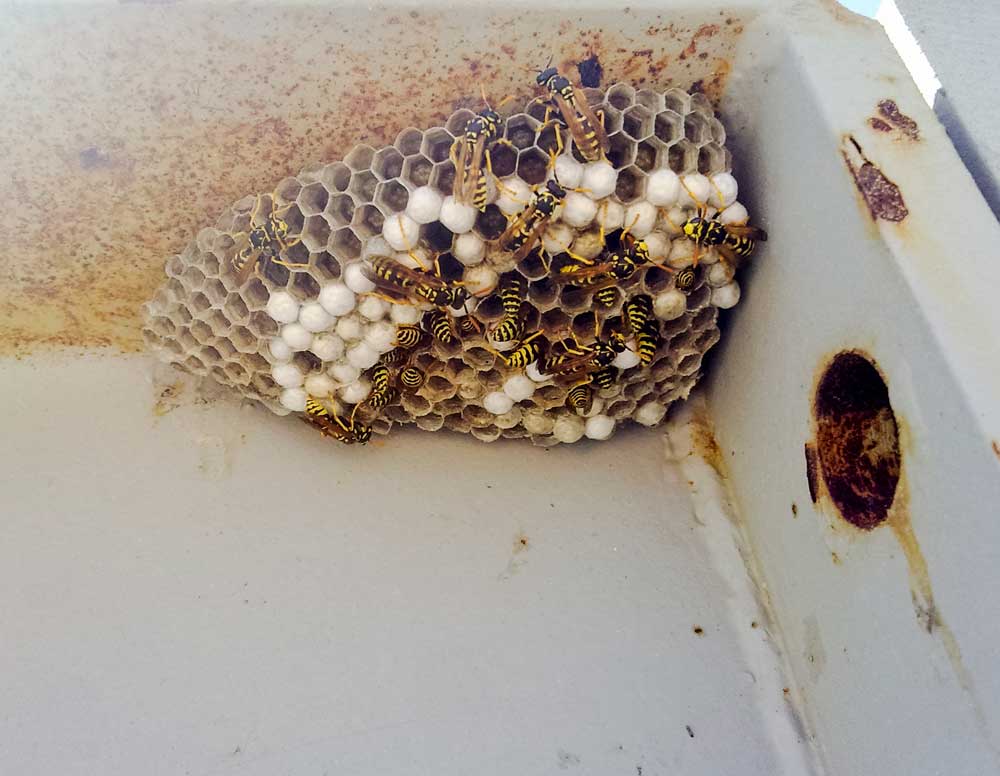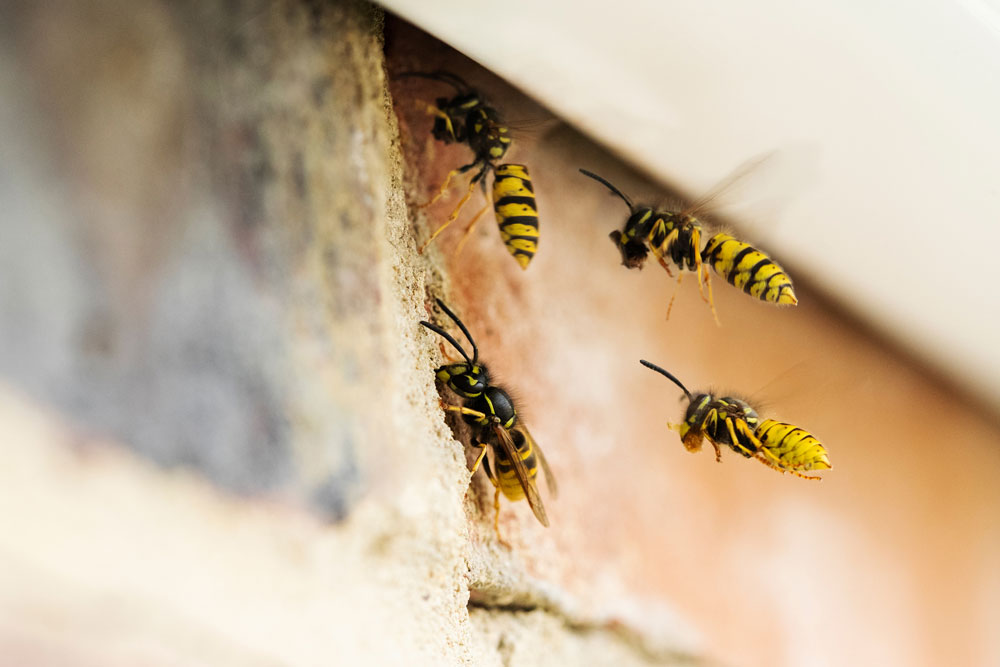 Nature's Balance uses products and methods made from natural ingredients that provide the same results as harsh chemicals while protecting the environment, your pets, and your family members. We provide responsible and affordable options with long-lasting results you can count on.
Our technicians are highly trained, courteous, efficient, and will quickly solve your wasp problem. Their work starts with gaining an understanding of your specific property and situation so they can create a customized treatment plan to ensure the best possible results. For a free consultation and quote, contact us today.
SCHEDULE YOUR SERVICE TODAY!
Call 435-246-7083 to speak with a professional.

For a free consultation, call or email us today.